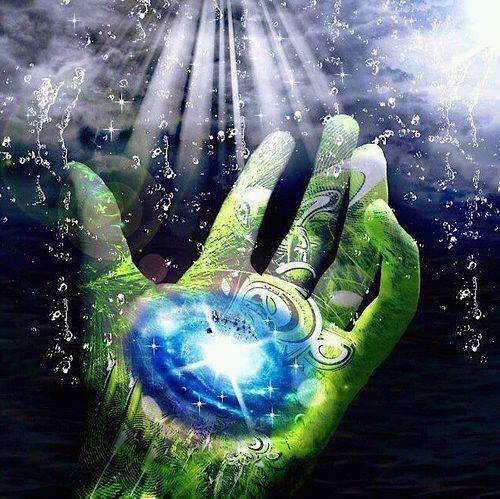 Reiki & Chakra Balancing Training for Yoga Teachers
Málaga City
Tue Apr 10th 2018 to Wed Apr 11th 2018 at 16:00 until 21:00
---
Malaga
,

Avenida Andalucía

,

Málaga

Malaga
https://www.myguidemalaga.com/events/reiki-chakra-balancing-training-for-yoga-teachers
BOOK NOW
Event Details
Are you a yoga teacher & interested in taking either 1st Degree Reiki or 2nd Degree Practitioner Training?

Would you like to expand & deepen your Yoga teaching practise to further assist your students into deep levels of healing & transformation in your classes or one to one sessions, using the Reiki energy?

Are you ready to step into your power & facilitate & accelerate the healing process the world needs right now?

Q:
How can Reiki help assist my yoga classes & students?

A:
1) As a Reiki Healer, you have the capacity to reach more people in your yoga classes & help to facilitate huge levels of transformation for your students, as we, as a collective, step into the Higher Dimensional frequencies.
We are all being downloaded with these powerful energies right now, & at times it can becoming overwhelming for many.
Using the Reiki energy in your classes will help to assist this process as the energy is so subtle & beautiful, & it is hugely transformational for both teacher & student, & can facilitate huge levels of spiritual growth for both parties.

2) The Reiki energy will assist in balancing the four body & chakra systems as you move through your sequences.

3) Advertising your classes with Reiki Healing will also allow you to attract more students, the right students, to your classes, if in fact you are teaching or guiding your students into growth & transformation through the power of your specialised yoga & meditation classes.

After we have run through the traditional Reiki syllabus, I will coach & guide you in a practical way, to show you how you can intergrate the energy into your classes to assist your students, & your own personal growth as a teacher, taking you to new & deeper levels.
I will work with you to help you to use the energy in your classes, & help you to develop your own intuitional skills as both a yoga teacher & Reiki Healer.


The Reiki Class Syllabus:

Level 1) ✨ Self Healing, Healing family, friends, pets & using the energy with your Yoga students

*Ki Yoga & Meditation - opening the Meridian & chakra energy.
*Mikao Usui & The Reiki Philosohpy.
*History of Reiki. How Reiki heals.
*Meditation & Attunements/initiation ceremony.
*Brief overview of the Chakras & Energy Body.
*Hand positions for self healing.
*Hand positions for healing others including pets.
*Hand positions for teaching.
*Hands on sharing & practising.

Level 2) ✨ Professional Practitioner Diploma

*Ki Yoga & Meditation - opening Meridian energy.
*Recap on Reiki 1.
*The Reiki symbols.
*Distant Healing - Beaming & transferring the energy to your students
*Hand positions for working with others, including children & animals, & your Yoga students
*Reiki and the Chakras.
*How to give a 10 minute Chakra Balancing session.
*Reiki and crystals - Using a pendulum dowser.
*The Energy body.
*How to set up a business/practise.
*Hands on Healing & sharing practise.


***This is a 2 day intensive training.
Both days will start 16:00 - 21:00pm
We will have 2 short tea/snack break

Cost:
Level 1 only £150/$200 US
1st Degree certified diploma

Level 2 only - (if you have previously completed level 1) - £200/$250 US
2nd Degree Practitioner Diploma

Both levels - Certified 1st & 2nd Degree Advanced Practitioner Diploma
£330/$430 US

50% deposit is required to reserve your place, Payable via PayPal - see ticket link below

Includes all manuals & certification, sent via PDF, on going support & marketing assistance

*Small group class to maximise attention to each student

Contact me via the message button on my Facebook page
www.sunshinehealingyoga
or email miarenner_coachingandyoga@yahoo.com
Or text What'sApp +44 7738239541

please visit my website to know more about my online coaching, retreats & workshops etc
www.mia-renner.com

or email miarenner_coachingandyoga@yahoo.com


Namaste
Mia


Mia Renner is an International Reiki Master Teacher, an Empowerment & Transformation Coach & Yoga Teacher, travelling around the world sharing her love & knowledge, & empowering other healers & teachers with their personal journey of growth & transformation.