Live Music in Malaga
Arts & Culture Editorial Lifestyle
A vibrant and varied musical scene for lovers of every possible genre
Our Top Experiences and Tours in Malaga:
If youʻre booking your trip to Malaga last minute, we have you covered. Below are some of the top tours and experiences!

The live music scene in Málaga is an extremely varied and vibrant one. It might be an internationally known artist on a stage on the beach on a summer's night, or a local metal band in a grungy dive bar, but Málaga covers all the angles most of the year round. This is a city with two publicly funded orchestras, the Málaga Philarmonic and the Málaga Provincial Symphonic Orchestra, many Flamenco artists and groups, and a popular music scene that encompasses rock, metal, punk, EDM, jazz, latin, and even reggae. On any given night you can find several venues with local or nationally known bands performing, authentic flamenco, and quite frequently a publicly funded concert in a premium venue of a classical or other nature. You will not want for nightlife and entertainment, except maybe a Monday night. Even musicians need a rest sometimes.

The summertime always produces a number of high profile concerts and festivals, many in open-air auditoriums or temporary stages. It is also not unusual for the two main sports venues, Martin Carpena and Malaga FC's Rosaleda stadium, to play host to the largest concerts. Festivals usually have themes, like the well respected International Jazz Festival, Terral world music, or any number of EDM, retro, and rock festivals make sure all tastes are catered for.
There are no less than four theatres in Malaga that receive visiting national and international artists.
The Teatro Cervantes
hosts the big festivals of jazz and classical concerts, the
Teatro Canovas
on the university campus has a more varied programme.
The Teatro Echegaray
hosts smaller fringe acts to the main music festivals and programmes and the
Teatro Alameda
also features occasional concerts.
The municipal auditorium of Cortijo de Torres is an open air venue outside of the city centre that is host to many major summer concerts including the Terral festival of world music each summer. Its capacity is up to 11,500 people and it represents the main serious concert venue for major acts.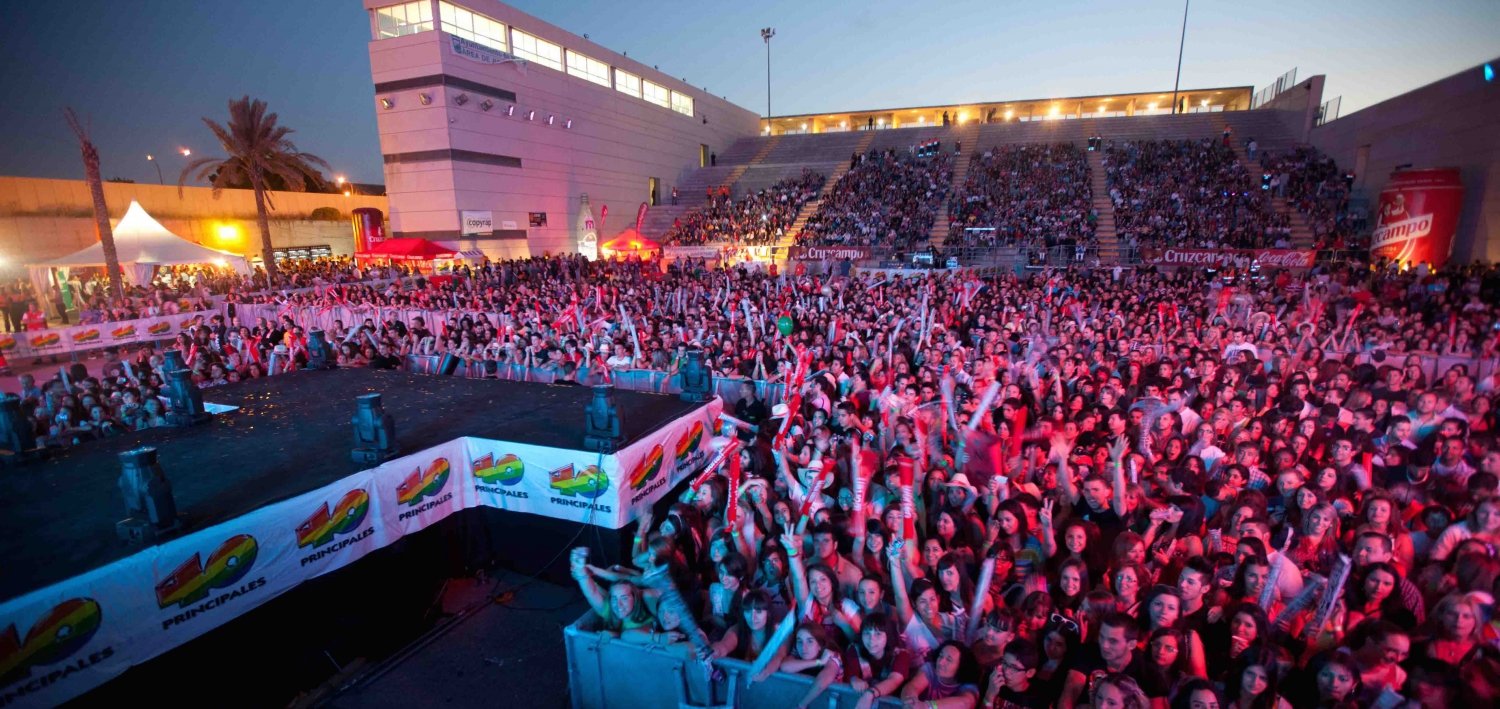 At the local and commercial level, a wide variety of venues cater for local and touring groups, from the superbly well equipped and cavernous
Paris 15
concert venue, down to the tiniest but ever popular and packed out
ZZ Pub
venue. In between are venues all over town of various sizes, usually referred to as Salas, that cater for live bands, lone artists, cabaret groups and specialist acts. Naturally there is a lot of cross-over in many of these venues with the cabaret and flamenco scene, which are so rich they deserve their own articles.
For well known local and national bands check out Paris 15,
Sala Trinchera
and
Sala Eventual Music
. Smaller music pubs, clubs and arts centres offer a really diverse range of acts, mostly local, but also international, in venues like
La Térmica
,
La Cochera
, Vive le Rock,
The Hal
l, and
ZZ Pub
. ZZ Pub has live music most nights and is always free to enter, and many other venues have free nights or charge reasonable amounts, often including a couple of drinks. For the jazz fans, the
Clarence Jazz Club
is where most of the visiting small groups and best locals play, and
The Hall
has jazz nights as well.
Keep an eye on our
Events Guide
for what's happening in these venues.